A boiler in an integral part of any home as it provides warmth during cold seasons. In case you live in a cold climate area, you might require the boiler repairs services in order to have properly working boilers all year around. In contrast with regular heaters, a boiler instead uses energy much more efficiently, lowering your energy bill especially if you use a gas boiler. Therefore you need to operate only with gas safe engineers and boiler specialist that only we can provide.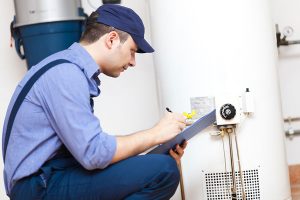 Plumbers in Cardiff
Emergency Plumber in Cardiff guarantees a rapid repair and also maintenance service for boilers throughout the entire Cardiff and its surroundings. They provide customers with numerous solutions based on specific needs for both maintenance and boiler repairs. The team of plumbers located in each area can carry out interventions in every area of Cardiff, 24 hours a day, even during holidays. The technicians are highly qualified and constantly updated on all the technical and technological innovations of this important sector. Boiler repair plumbers are able to intervene in any situation, identifying the fault and solving the problem effectively and without causing more damage. Furthermore, we collaborate with the best gas safe engineers to rely on. Surely, only gas safe engineers know the hazards associated with repairing gas boilers and are trained to anticipate issues as they occur.
They can repair a variety of  boiler issues, such as the following:
-Air in the system which might cause gargling, banging or whistling noises
– Limescale that might have built up
– A boiler that keeps going on and off which could be a problem with electricity, thermostat, water pressure
– Radiator, not heating which makes the water remain cold or warm
– An inaccurate thermostat which is unable to control the water temperature
They can also install a new boiler for you if the current one has served you for over 15 years.